ECTS 2018 offers an educational Pre-Congress Programme on Friday 25 May 2018.
Pre-Congress attendance can be booked along or separately from ECTS 2018 conference attendance.
Space is limited, so registration and payment (150€) is required in order to secure your place.
http://www.ects2018.org/registration/registration/


Training Course Objectives
Understand the importance of vertebral fracture identification. Understand the principles of good quality image acquisition. Be aware of the different methods used to identify vertebral fracture. Recognise non-fracture vertebral deformities, Recognise the clinical features of vertebral fracture.
Training Course Chairs
Richard Eastell, Mellanby Center for Bone Research, Sheffield, UK
Josep Blanch, President SEIOMM, Barcelona, Spain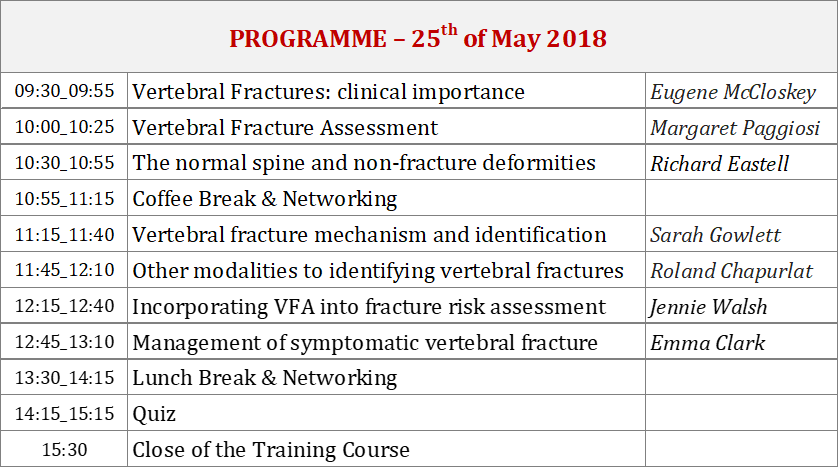 http://www.ects2018.org/programme/pre-congress-sessions/mellanbytrainingcourse/