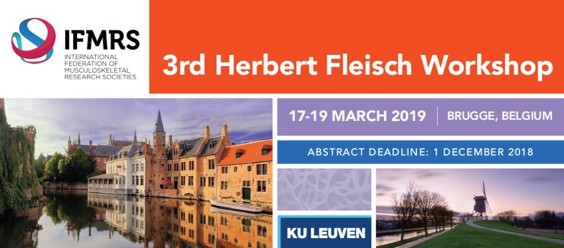 Application Deadline is November 26, 2018
The Herbert Fleisch Workshop is designed to bring together excellent international investigators and young and mid-career scientists working in bone and cartilage research, for vigorous data discussion and networking. Students, postdocs, and early stage PIs are therefore particularly encouraged to submit an abstract. All aspects of bone biology, basic and applied, are welcomed.
There will be both oral and poster presentations at the meeting, with much emphasis on discussion of posters, including active participation of the invited senior scientists. Those selected for oral presentations must bring a poster about their work to ensure discussion throughout the meeting.
All are welcome as participants, with priority in programming given to young investigators. For more information on the 3rd Herbert Fleisch Workshop, visit the IFMRS website.